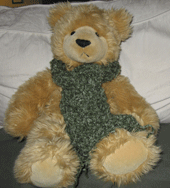 Kirsten Reinking's poems have appeared in the Golden Lantern and her short fiction in Apollo's Lyre.
© 2008 Kirsten Reinking


Poems in Poet

Denied poems awaken
in the sleeping poet.
Some of them tap canes,
propelled by sensible shoes;
Others spring down hills
chanting holidays and timetables;
Yet others wave protest signs
and yell, "You were wrong!"
They surge, calling and praying,
against the barbed wire fence
of mind, pushing to freedom.
But the poet turns over to snooze,
their cries etching his face.