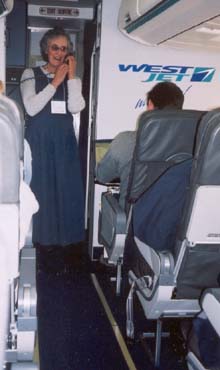 Click on image for link to Wendy's page at the League of Canadian Poets.
Monday's Poem
Monandry
© Wendy Morton
I found the word, monandry,
and thought of the good, monandrous life
I'd led; having only one
husband at a time.
And thought how the word could break apart
in a moment: "mon" (Monday), "and," "dry."

Monday and dry, no rain,
the clear moon and oh the stars,
did you see Orion, I asked him,
my Monday husband;
thinking of the Argentinean I met
one night in New York,
who invited me for champagne and tango.
I was still monandrous, like a flower
with one perfect stamen. A stargazer.
A lily.