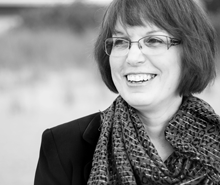 "Spilling Warm Lemonade" was published in Tarnished Trophies (Black Moss Press, 2014).


© 2014 Debbie Okun Hill
Debbie Okun Hill is currently on tour with her first trade book Tarnished Trophies, a collection of "cheers and tears, light and shadowed" sports themed poems recently released by Black Moss Press. She is Past President of The Ontario Poetry Society, a member of The League of Canadian Poets and the Writers' Union of Canada and is a former communications specialist with Fanshawe College, Lakehead University, and The Winnipeg Art Gallery. To date, over 285 of her poems have been published in such Canadian publications as Descant, Existere, The Literary Review of Canada, Other Voices, Vallum, and The Windsor Review.Her literary blog appears on her website Kites without Strings.