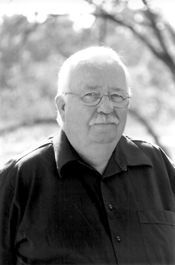 Glen Sorestad is a Saskatoon poet with a decided penchant for travel. His latest book what we miss, came out this spring from Thistledown.
© 2010 Glen Sorestad
Night Horses

In dark Cuban night
I hear a clopping—
iron horseshoes
clatter on cement—
and I can not be
certain whether
this is real,
or whether I
am lost in another
place and time
where hoof beats,
the milkman's horse,
clip-clop along
the faint margins
of a child's
morning dreams.