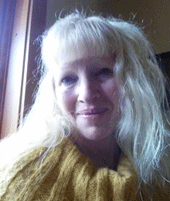 ---
And the winners of the Overleaf chapbook manuscript competition:
International Prize
Anne Elvey of Seaford, Victoria, Australia:
This Flesh That You Know
Canadian Prize:
Chelsea Comeau of Burnaby, BC, Canada
What You Leave Behind
---
Calls for Poems:
We have an ongoing call for Monday's Poem. Please check the guidelines page.
---
Receive news and future calls for poetry:



---
Mary Ann Moore's book Fishing for Mermaids was reviewed in the current issue (37.4) of Room: "These are close-up poems with lines pressing their noses to the savoury scents of the unexpected."
---
Awards
Emilia Nielsen's Surge Narrows was short-listed for the 2014 Gerald Lampert Memorial Award by the League of Canadian Poets.
Joanne Thorwaldson's thirteen poems for releasing love was shortlisted for the 2013 bpNichol chapbook award.
Adrienne Gruber's chapbook Mimic won the 2012 bpNichol chapbook award.
Jude Neale's Only the Fallen Can See was long lisited for the 2012 Relit Awards.
Kirsty Elliot's True was short-listed for the League of Canadian Poets 2012 Gerald Lampert Award and long-listed for the 2012 ReLit Awards.
Tina Biello was shortlisted for the Bressani Prize at the Vancouver Italian Cultural Centre for Momenti.
Susan Musgrave and Leanne Boschman were short-listed for the ReLit Awards for their Leaf titles.
Susan Musgrave's Obituary of Light was short-listed for the CAA Award for Poetry.
K. Louise Vincent's The Discipline of Undressing long-listed for the ReLit Awards.
Kim Goldberg's Ride Backwards on Dragon shortlisted for the Gerald Lampert Award.
Allan Brown's Imagines co-winner of 2009 bpNichol Chapbook Award.
---
Salish Artist Chris Paul,
our logo designer
www.chrispaul.ca
---